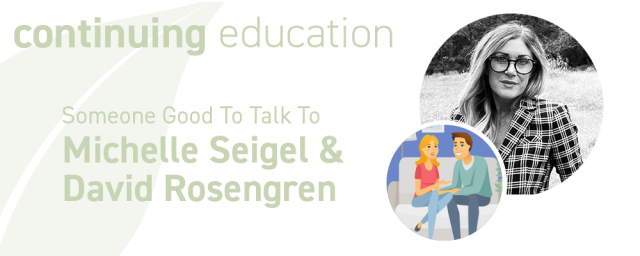 ALL SESSIONS ARE EASTERN TIME AND 1.5 HOURS. Time Zone Converter
Participants must attend the CES session in its entirety to receive a certificate.
Session Dates:
August 12, 2022, 3:00 PM ET
August 30, 2022, 7:00 PM ET
Description:
Being "Someone Good To Talk To" is something many of us aspire to be--in life and practice. This CES topic offers a series of focused conversations facilitated by a MINT trainer designed to develop skillfulness in being someone good to talk to in prevention and treatment practice.   Based on Dr. Helen Mentha's 2021 book, Someone Good to Talk To, each 90-minute session will have a unique focus while sharing a similar format that combines a brief didactic, demonstration, discussion, and practice.  Each session is free-standing so a participant could do one session, every session, or a combination of sessions.  Participants will engage in "real play" skill practice, based on the issues identified by the participants, which they will then take out of the session and into their "real world" practice settings.   
These sessions will focus on interpersonal and communication skills, which research has demonstrated make a difference in client outcomes (Miller & Moyers, 2021).  The training approach is a form of context-tailored training, which prior research has demonstrated can be an effective alternative to the tradition workshop training approach for learning Motivational Interviewing, and Self-Practice/Self-Reflection as an integrative training strategy for evidence-based practices (Bennett-Levy & Haarhoff, 2019).
Goals:
Participants will recognize that by focusing on a few core communication concepts in the course of real-plays they can improve the use of their skills in their work with clients.  They will engage in a deliberate self-reflective process to extend these skills to their practice situations.
At the conclusion of this session, participants will:
Objectives:
In this session, participants will:
Be able to identify two core ideas within an essential communication area
 
Practice a tool to improve skill in the identified essential area
 
Have an experience in the use of that skill in a real-play
 
Describe a plan for extending this skill into their practice situation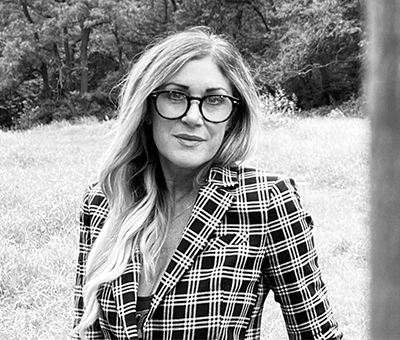 Michelle Stephen Seigel
PRI Trainer
Michelle pilots programs and planes, traveling widely for work and for fun. She's great at offering support and advice to instructors because she has done it all!
Email Me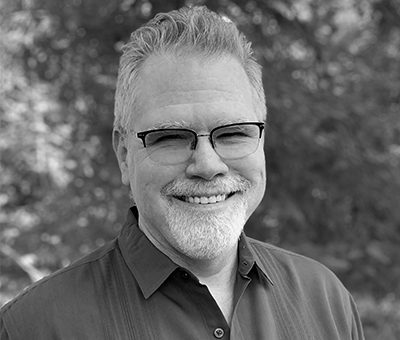 David Rosengren
PRI Trainer
David Rosengren, Ph.D. is a licensed clinical psychologist who wrote the book on Motivational Interviewing (seriously, look it up - Building Motivational Interviewing Skills: A Practitioner Workbook).  
Email Me