The training fee is $600, which includes materials. For approved Georgia DBHDD providers and those using it for military purposes, the fee is $400 (please select the appropriate response in the registration form so you will be billed the correct amount). 
This online training event consists of three 2-hour Zoom sessions. The dates and times are below. Participants must attend all three Zoom sessions.
Times: 12:30 - 2:30 PM Eastern Time.
September 29, 2022
October 6, 2022
October 13, 2022
IMPORTANT: An invoice from QuickBooks will be emailed within 48 hours of registration. A confirmation will be sent once payment is received. Full payment for the training fee must be received prior to the event. To cancel your registration, please contact support@primeforlife.org.
Prime Solutions® is a "flexibly standardized" approach to treatment.
It provides flexibility for counselors to meet the varied needs of clients, along with the standardization state and local agencies require to ensure quality.
Consistent with Motivational Interviewing, Cognitive Behavioral Therapy, and the Transtheoretical Model of Change, all 20 session topics are designed for easy integration with Twelve-Step involvement and enriched with carefully developed media.
Rescheduling and Late Cancellation Policy:
We do not offer credits for no-shows, cancellations, or reschedules made with less than 14 days' notice. However, someone may attend in your place without penalty. However, because most of our trainings are sequential in nature, substitutions may not be made after the training has begun. 
While we make every effort to deliver all classes for which we process and confirm registration, we do reserve the right to cancel or reschedule events at any time due to low enrollment. In the event an event is canceled by PRI, we are not liable for any additional expenses incurred to other parties, including travel arrangements.
Space is limited, so please register early to secure your space.
Where: Zoom
Hours: 13 Hours
Prevention Research Institute meets NAADAC's nationally approved standards of education developed for the alcoholism and drug abuse counseling field. Participants will receive 13 NAADAC-approved hours for this event. It is the participant's responsibility to establish whether NAADAC hours earned in PRI events fulfill credentialing requirements of affiliated agencies.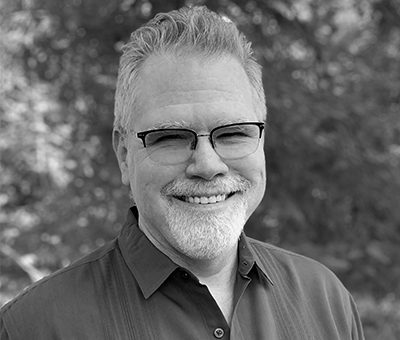 David Rosengren
PRI Trainer
David Rosengren, Ph.D. is a licensed clinical psychologist who wrote the book on Motivational Interviewing (seriously, look it up - Building Motivational Interviewing Skills: A Practitioner Workbook).  
Email Me